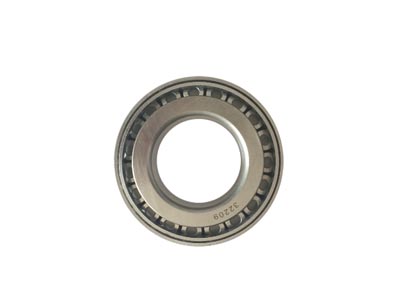 Details
the world's leading rolling bearing, seals, mechatronics, services and lubrication system products, solutions and services to suppliers. The main strength of the Group,
including technical support, equipment maintenance services, condition monitoring and technical training.
Taper roller bearing

Detailed product Description

Size
177.8*260.35*53.975mm
Weight
14 kg
Type
roller bearing
MNQ
10PCS
Brand
SEMRI or according to your demad,also can be made youe own brand


Tapered Roller Bearing

Tapered roller bearings are designed so the apices of the cones formed by the raceways of the cone and cup and the conical rollers all coincide at one point on the axis of the bearing. When a radial load is imposed, an axial force component occurs; therefore, it is necessary to use two bearings in opposition or some other multiple arrangement.

For metric-design medium-angle and steep-angle tapered roller bearings,the respective contact angle symbol C or D is added after the bore number.For normal-angle tapered roller bearings,no contact angle symbol is used.Medium-angle tapered roller bearings are primarily used for the pinion shafts of differential gears of automobiles.